An interview with the LearnTools-team
This week we had a chat with the LearnTools team for a deep dive into who they are, their everyday work and favorite dish on the plate.
What is LearnTools? 
– LearnTools is Spillfree's digital course platform for training in the aquaculture industry, with its main focus on feeding. Using Spillfree's interdisciplinary expertise, the team at LearnTools has developed an interactive course platform for training in salmon farming. The course platform contains courses that are frequently used by farmers in the aquaculture industry, especially among feeding operators. Spillfree has collected over 350,000 feeding videos, which together with the team's experience from analysis of feeding performance has created a good foundation for building courses and following up course participants. Today, LearnTools is used for training, skills development, competence mapping and follow-up for fish farming companies, both nationally and internationally.
Why is it so important with video analysis and evaluation of feeding performance for farmers?
Documentation of feeding performance is important to have control over the biological performance. By analyzing videos from feeding situations, you get the opportunity to improve performance and map the production before the end of production. You also get documented performance through production. It is also very important to give the feeding operators tools to perform at their best.
How do you work with course development?
– We work strategically according to the scrum method. Scrum is a specific agile methodology for product development. We work in short and frequent sprints with daily stand-up meetings. After the task is completed, it goes on to testing to ensure the quality of the product along the way. We have experienced good progress using the method, and we have the opportunity to continuously improve the product. Courses are also developed on the needs of customers.
Who is the team behind LearnTools?
– LearnTools consists of a competent and committed team of five people, who work daily with delivery, analysis and IT. Most of them mainly work with follow-up and analysis of feeding performance through Spillfree's feeding analysis tool, VideoTools. With the help of the data that is retrieved into the software and in combination with the competence in feeding, a solid course platform has been built up.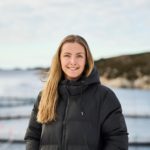 Project Manager LearnTools and Analyst
Educated biologist with Master in aquaculture. Wrote her thesis on the behavior of salmon.
Favourite dish: Grouse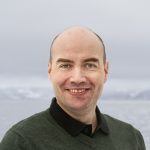 Analyst
Bachelor in fisheries and aquaculture, in addition to a certificate in aquaculture. Long career from the industry as operations manager, in addition to experience in recruitment and training.
Favourite dish: Boiled cod with potatoes and vegetables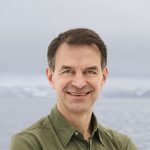 IT operations
Master in Marine Engineering from NTNU and long experience with IT.
Favourite dish: "Rakfisk"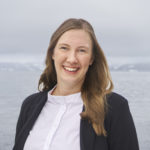 Analyst
Certificate in aquaculture and previously worked as a feeding operator.
Favourite dish: Freshly caught trout on a campfire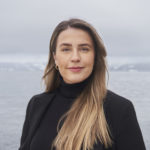 Analyst
Bachelor of Aquaculture and Management. Previously worked with sales and distribution of salmon.
Favourite dish: Sushi