Spillfree is a part of Norway's national team for providers of green solutions
Article featured on The Explorer. The article is only available in English.
The world now produces more seafood from fish farms than wild catch. Spillfree software tools optimise fish growth and control costs, with a focus on feeding. "When you are involved in aquaculture, the greatest key to success with any species is in managing your feeding. That is a key rule," says Vidar Myhre, CEO of Spillfree.
Aquaculture is the fastest-growing food-producing sector and will be critical to feeding the global population, which is expected to reach 10 billion by 2050. Steps must therefore be taken to ensure that future growth in the aquaculture industry is sustainable.
Precision feeding has a key role to play here. In salmon and trout production alone, feed costs can make up 50 to 60 per cent of the total cost of production. Feed waste and unrealised growth potential in fish are not only costly, but have negative environmental impacts as well.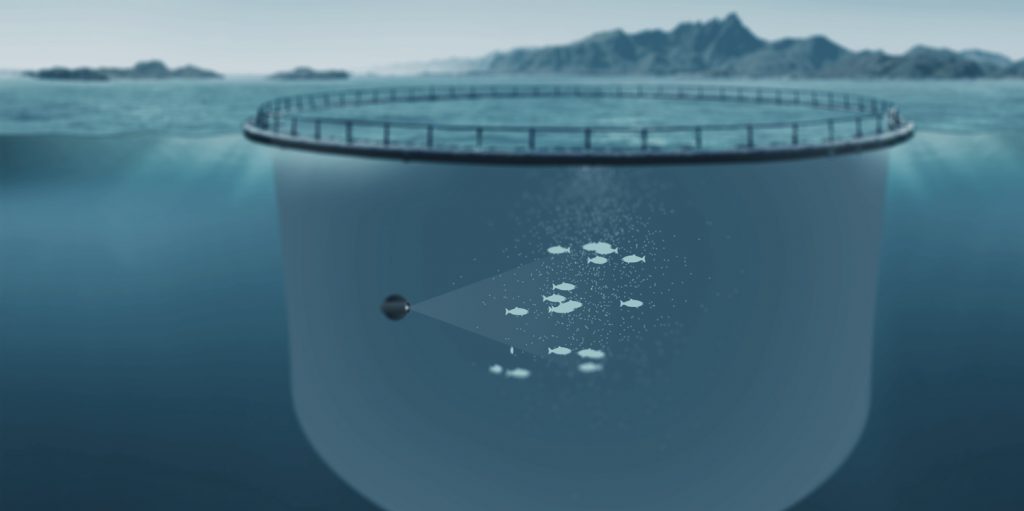 Screenshot from a feeding scenario in the simulation tool, DrawTools.
Spillfree promotes sustainable aquaculture through feeding
Spillfree offers a complete toolbox of digital tools for optimizing biological performance in farmed fish.
VideoTools, the main tool, is a tailor-made decision support and SMART-analysis tool for optimising feeding performance. The software features a recorder that can retrieve data from existing camera technology at almost any fish farm. It is a top-layer software system, so there is no need to install new physical equipment.
VideoTools generates analyses, statistics and reports for any selected period of production. These are then interpreted by Spillfree's experts who meet with the operator to discuss the findings. Spillfree can then use the results to further optimise the feeding process to reduce waste and increase fish growth.
Myhre believes that close collaboration with operators is the key to achieving a sustainable feeding process. That is why the company takes a bottom-up approach to R&D and incorporates machine learning.
"We start from the perspective of the fish, then the operator, and then produce the technology based on these perspectives. We allow the software to evolve from the knowledge of the people working with the fish. Working this way lets us benefit by identifying the best features to develop next for the software. We believe the bottom-up approach to creating machine learning algorithms works," he says.
The other software products in the Spillfree toolbox include AquaTools for assessing how to optimise biological and economic benefits in aquaculture, LearnTools for enhancing knowledge about and training in feeding, and DrawTools for describing and visualising feeding scenarios in net-pen farming.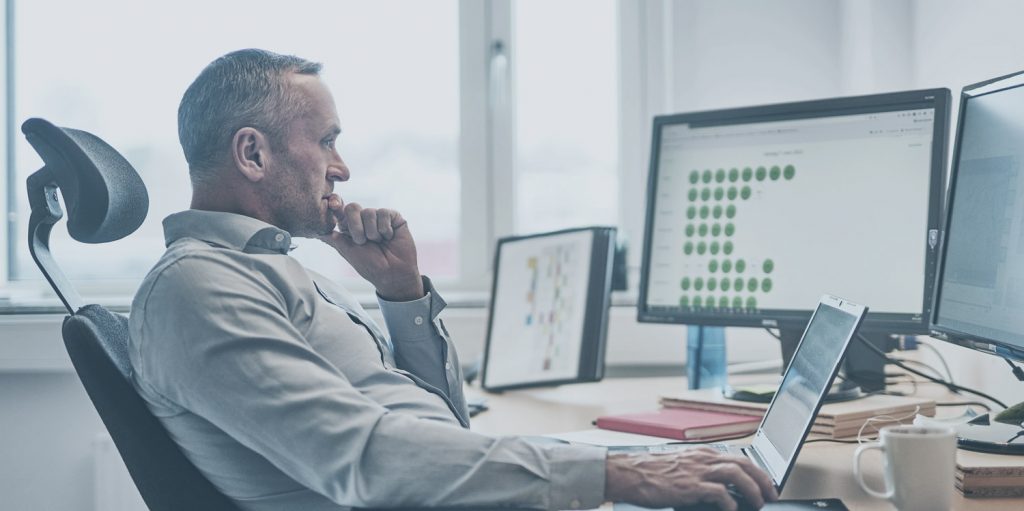 Our delivery manager Øyvind Olausen, analyzing and evaluating feeding performance in using VideoTools.
Spillfree improves fish growth and cuts costs
Operators using Spillfree's digital tools have a higher degree of satiated fish and generate less feed spill. Feed is more accessible to the fish and the production period is shorter, meaning fish spend fewer days at sea. Moreover, operators can gain greater awareness and knowledge about sustainable feeding and can train their employees in less time. All of this serves to promote good fish health and well-being, increase production yield and lower costs, while improving sustainability.
"Being at the forefront of biological optimisation in aquaculture has allowed us to introduce a truly sustainable feeding process," says Myhre.
The global aquaculture market is booming. The precision aquaculture market alone, including smart feeding systems, is projected to reach USD 764 million by 2024.
Spillfree targets producers and suppliers in the aquaculture industry worldwide and both sea-based and land-based farming. Its target markets are currently Australia, Canada, Chile, the Faroe Islands, Iceland, Ireland, Norway, Russia, Scotland and the US.
To date, Spillfree's SMART-analysis tool, VideoTools, is in use at more than 55 aquaculture sites.